Work With Me
Join me on the radio. Live Wednesdays. Podcast to iHeart.com. Listen here to recent episodes.
Read My Books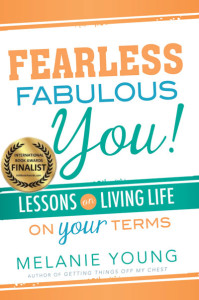 Fearless Fabulous You! Lessons on Living Life on Your Terms
Stay fearless and fabulous at every age and stage or your life with inspirational insights to face challenges with grace and make the changes in life that are right for you. This book will teach you Melanie's  five steps to transform your thinking and embrace your destiny.
Read More
Buy Now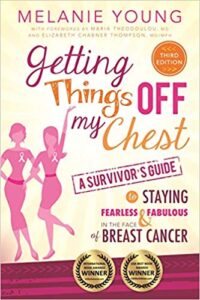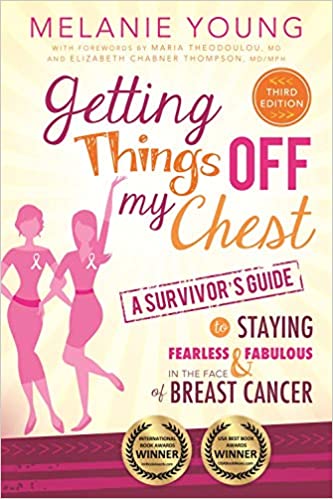 Getting Things Off my Chest: A Survivor's Guide to Staying Fearless & Fabulous in the Face of Breast Cancer
Melanie helps you navigate your breast cancer journey with this all-inclusive guide filled with helpful survivor's tips and expert advice. Complete with checklists, this book helps you ask the right questions, make informed decisions, eliminate stress and boost your spirits. The updated 3rd edition (2020) is now available!
Read More
Buy Now
Purchase an autographed copy
Melanie's Breast Cancer Resources
What is a health coach? A Health Coach is a wellness authority and supportive mentor who motivates individuals to cultivate positive health choices through lifestyle and behavior changes.  I was inspired to enroll in Institute for Integrative Nutrition to train as a coach and learn more than 100 dietary theories. Learn more by clicking here and mention my name for special savings. Once you enroll I will offer you one free 30 minute consultation. Click this link  for details.
Honored to be included in the Top 100 Health Coach Blogs to follow. Click here to learn more.
Need Media Training or Help Promoting Your Food or Beverage Brand?
The Connected Table provides media training, marketing, and event expertise, custom content and coaching to people and business in food, wine, hospitality and wellness.