Fearless Fabulous You
$12.99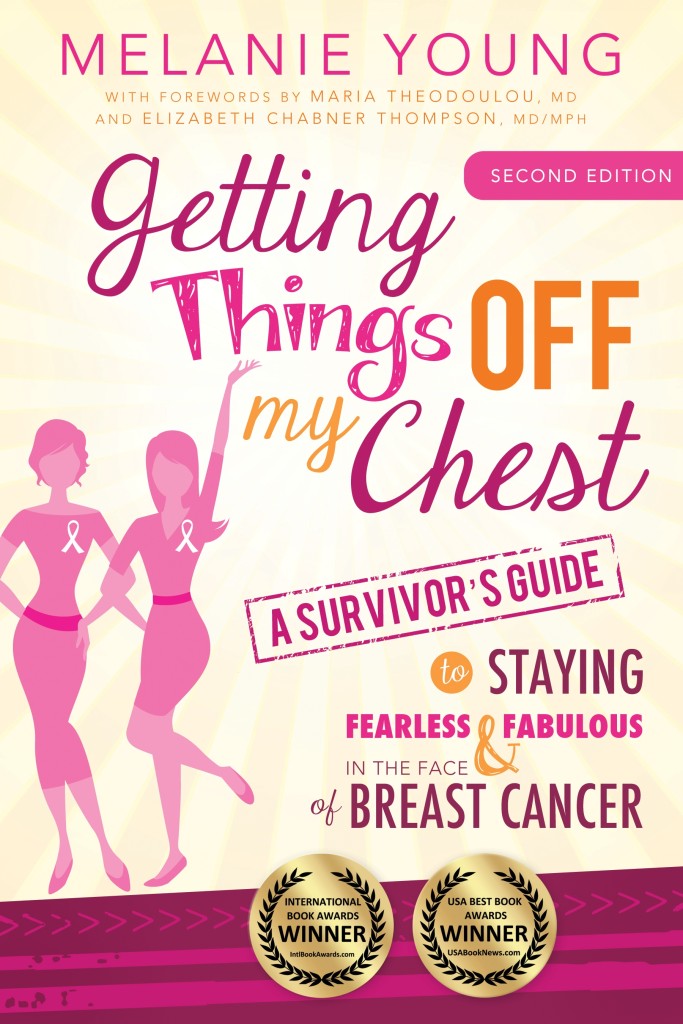 Getting Things Off My Chest
A Survivor's Guide to Staying Fearless and Fabulous in the Face of Breast Cancer
2014 International Book Award and 2014 USA Best Book Award: Cancer Health topics
Melanie helps you navigate your breast cancer journey with this all-inclusive guide filled with helpful survivor's tips and expert advice. Complete with checklists geared toward streamlining your new life, this book helps you ask the right questions, make informed decisions, eliminate stress,  boost your spirits, eat and exercise for your health and look and feel your best during and after treatment. Don't let your cancer control you! Empower yourself; stay focused; keep your sense of humor and ease the transition with this book.
This is a witty, helpful handbook on health-nutrition-beauty-cancer management 101 for women who don't what to be confined or defined by their diagnosis and who want to make smart decisions about managing their well-being.
Available online, at your local bookstore, and independent bookstores throughout the U.S.