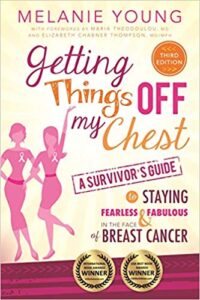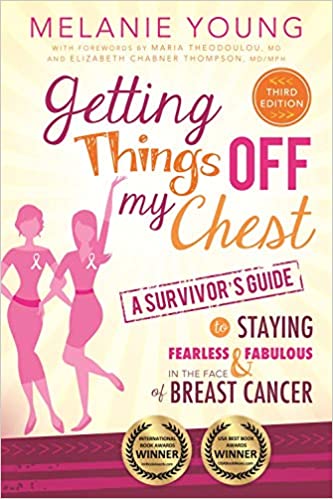 Getting Things Off My Chest: A Survivor's Guide to Staying Fearless and Fabulous in the Face of Breast Cancer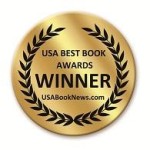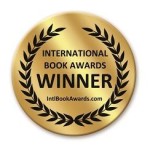 2014 International Book Award and 2014 USA Best Book Award for Cancer-Health topics
The essential  guide to help newly diagnosed women navigate their journey through Cancer Land. Charge head on into the battle with breast cancer, armed with these outstanding survivor's tips on how to stay sane, focused, and in charge. Complete with checklists geared toward streamlining your new life, this book helps you eliminate stress and boost your spirits with positive thinking and humor. Don't let your cancer control you; empower yourself and ease the transition with this all-inclusive guide. Find out more!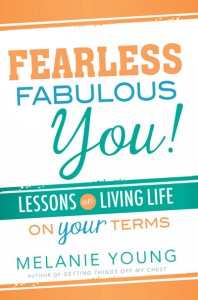 Fearless Fabulous You! Lessons on Living Life on Your Terms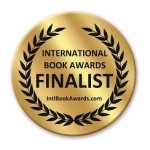 Stay Fearless and Fabulous at every age and stage of your life with inspirational insights, motivational quotes and helpful checklists to face challenges with grace and make the changes in life that are right for you. Make yourself your Number One priority and project your Amazing Authenticity and Brilliance.
With Melanie's tips to:
Recharge your mental batteries and revalue your self worth

Release

 negative energy and embrace positive change
Reconnect with your amazing talents and turn road blocks into building blocks
Reframe the vision of who you want to be and how you want to project yourself

Reclaim

 the person you are destined to be and the life you want to live
If you feel stuck in a rut and need a re-energizing mental boost, keep this book by your bed to remind yourself every day that You can choose to be Fearless & Fabulous.
Fearless Fabulous You! is a 2015 International Book Award Finalist for Self-Help/Motivation.