The news that Sports Illustrated 's annual swimsuit issue includes a plus-size model, Ashley Graham, brought to the forefront the conversation about body image and body acceptance. If you truly love your body as it is you are one lucky person because studies show that over 80% of girls and women dislike their body in some way.
Dr. Felicia Clark is a plus size cover model and body acceptance coach who hosts workshops and online courses to help girls, college students and women develop a positive body image. Formerly with Ford Models, Inc., Dr. Clark has appeared in multiple national media outlets modeling clothing for Just My Size, Jones New York, and several designers. She holds degrees from Pepperdine University and the University of Colorado-Boulder.
On my February 16 edition of Fearless Fabulous You! we'll discuss Dr. Clark's book,  I Like My Body: A 52-Week Journal To Honor and Appreciate My Body,  which shares her 7 step process that helps women accept and love their bodies.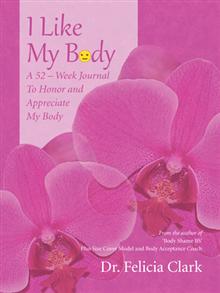 Connect:
www.facebook.com/dr.feliciaclark
http://twitter.com/focusonfeminine
www.youtube.com/drfeliciaclark
Former Secretary of State Madeleine Albright once said, "There's a special place in hell for women who don't help other women."
Well, there's a special place in heaven waiting for Jan Mercer Dahms who has made a career of helping women people and their companies connect, engage, inspire and motivate.
Jan is Managing Director of Business Development for Plum Alley, a crowd funding technology company which helps raise funds for women-owned businesses. A  brand management consultant with a 20+ year career working with a diverse range of industries; Jan is also Founder of 6-Figures, a networking venture for highly accomplished women.  I've had the pleasure of attending some of Jan's high powered networking events in New York. It is an invitation only organization with membership in New York, Los Angeles, San Francisco, Chicago and London.
Jan and I will discuss what you should know about crowd funding, steps to consider to  initiate a successful venture and how crowd funding businesses like Plum Alley are helping to level the capital raising playing field for women entrepreneurs.
Connect:
http://www.facebook.com/plumalley
http://twitter.com/plumalleyco
http://instagram.com/plumalleyco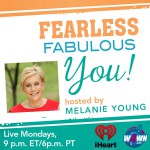 Join me Mondays at 9pm ET/6pm PT for Fearless Fabulous You!, featuring inspiring women and experts on health, wellness and nutrition. Listen Live: http://www.W4WN.com. 
Listen on demand any time: on iHeart.com (under Shows & Personalities). Here is the direct link:
http://www.iheart.com/show/209-Fearless-Fabulous-You
Please connect with with:
http://www.twitter.com/mightymelanie
Facebook