As I've grown older I've noticed so many unwelcome marks on my body: brown spots, red blotches, strange folds and dimples and lines marking their territory. One of the areas that give me grief- and other women as well- are my legs. Forget cellulite! I'm talking spider veins. I've tried needles but now I just wear longer shorts and hemlines to cover them up.
But, what can be done to avoid or minimize spider veins and varicose veins?
I've invited Dr. Danielle Bajakian, Director of the Critical Limb Ischemia Program at Columbia University Medical Center, to join me June 22, 9:28pmET on Fearless Fabulous You! to help us understand the causes and differences between spider veins and varicose veins. We'll discuss:
Who's more at risk for spider or varicose veins?  
What lifestyle change can we make to reduce getting them and managing them when we DO get them?
Do they provide a health risk? And when should you seek medical attention?
What treatment options are there and are any of them covered by health insurance?
Dr. Bajakian comes to Columbia from Mount Sinai Medical Center in New York City, where she was Clinical Assistant Professor of Surgery. Her clinical specialties include endovascular techniques for treating peripheral arterial disease, aortic aneurysms, carotid artery disease, and lower extremity venous insufficiency. Her research interests focus on novel techniques for restoring circulation to the ischemic limb including angioplasty, atherectomy, and stent placement.
Have questions about veins? Don't be shy! Email me at [email protected].
Tweet me: Unsightly veins don't belong in my shrimp or on my legs. How about #fearlessfabulousyou? @mightymelanie
Listen to Dr. Danielle Bajakian June 22, 9:28pmET on Fearless Fabulous You, W4WN.com- the Women 4 Women Network and anytime, anywhere on iHeart.com and the iHeartApp (LInk: http://www.iheart.com/show/209-Fearless-Fabulous-You). Follow me on Twitter  (@mightymelanie) Facebook (FearlesssFabulousMelanie) and Instagram (MelanieFabulous)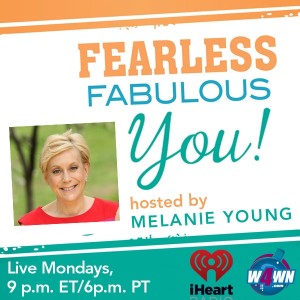 Mark your calendar! I'm moving to Mondays, 4pmEST starting July 6th